Moore Monument and Granite Company has been serving the memorial needs of the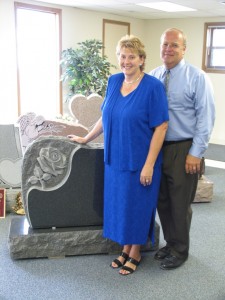 Rock River Valley Since 1855.
It is locally owned and operated by Michael and Kathy Banks.
At Moore Monument, the business philosophy is to
always put the needs of the customer first and upon the completion of each memorial to fulfill the needs of the customer with 100% satisfaction.
Our goals are to maintain high professional standards
with an emphasis on service and compassion to our customers during their most difficult of times.
Personalization in the design and lettering of monuments
to commemorate and symbolize an individual or family has become very popular. We can
provide pictures of customized etchings in granite to depict in minute detail any type of scene
or photograph desired. Photographs can be mounted on new or existing memorials for lasting memories. Moore Monument will customize to our client's satisfaction.
W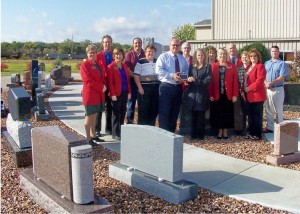 e have a staff of designers who are capable of creating beautiful, custom designs that reflect the uniqueness of each person or family, or we can assist you in selection of a more traditional design that reflects your personal preferences.