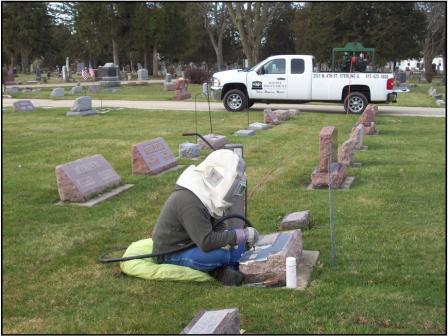 Most Monuments that were made for more than one person, from time to time, need additional lettering. The monument shown below will eventually need a final date added. The people who do our lettering work are talented and experienced craftsmen who are skilled in the art of cutting and carving monuments.
Our staff is trained to carefully check the spelling and the accuracy of dates that are to be added to a monument. They Monitor work schedules to insure that the work on the monument is completed on time.
Many monuments involving additional carving or inscription changes can be done in the cemetery without the necessity of moving the monument. The customer's satisfaction with our work is always guaranteed.